Mario Fiore. Pasta Factory since 1889
Founded in 1889 in Gragnano , famous throughout the world as the city of "white gold", the Pastificio Mario Fiore 1889 takes inspiration from tradition local gastronomy in a perfect combination of quality and innovation.
The history of our company begins towards the end of the nineteenth century when it begins to be present in the great European exhibitions and to become one of the most representative products of Southern Italy.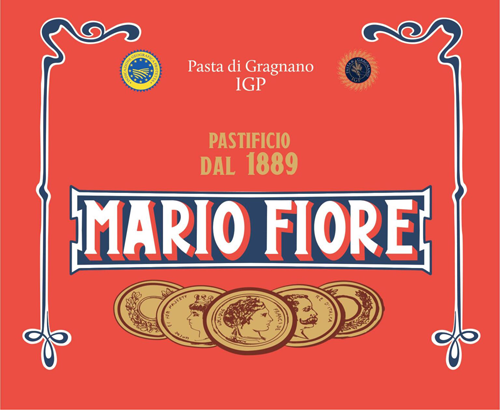 An ancient story, also told by our original label, where the 3 medals depict King Umberto I of Savoy, Queen Victoria of England and a female image typical of the Republican period.
The skill and wisdom of Pastificio Mario Fiore in processing Gragnano bronze drawn pasta are flanked by the particular microclimate of this area between the mountains and the sea which allows for natural and optimal drying. The use of top quality durum wheat semolina allows us to obtain a product with unique characteristics, recognized and appreciated all over the world.